JIM C. DENMARK
M.A. (Oxon.), C.P.A, E.P.A (Chartered UK & European Patent Attorney)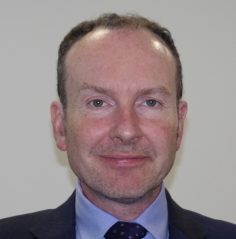 Jim is a highly capable Chartered UK & European Patent Agent and general Intellectual Property (IP) Adviser. Jim is also a highly skilled draftsman and license negotiator, and a gifted Engineer.
Jim is also the founder and principal director of OPUS IP Limited.
Jim's first class scientific academic background allows him to quickly and clearly understand his clients' inventions, however complex or hi-tech they may be. Allied to this fundamental comprehension is the ability to identify the most important features and aspects of such inventions, both commercially and technologically. It is this "invention-spotting" which Jim's clients' often consider one of the most valuable aspects of the service they receive.
Jim is comfortable dealing with a very wide range of technologies. He tends to specialise in inventions involving some aspect of the modern Engineering disciplines. Jim is fundamentally a Mechanical Engineer, but he is very capable in the Civil, Electrical, Electronic and Computer Engineering (both Hardware and Software) disciplines. To date, Jim has had significant Patent experience in a very diverse range of technologies. For example, currently, his workload involves modern printing and coating technologies, medical devices, low-level computer hardware and software, domestic and commercial plumbing, mechanical device connectors, to name but a few. In short, Jim is a highly versatile Patent Agent, and can turn his hand to most things (excepting Chemical, Biochemical, and Biological/Life Sciences-type inventions).
Jim's has over 20+ years experience in the Patent Profession, having worked in both Private Practice and "in-house" in a corporate IP Department. As a result, Jim has garnered significant experience across all aspects of not only Patent Agency, but also modern business and commerce generally. Jim is therefore equally at home advising substantial corporate entities as he is providing advice to individuals and technology start-ups. The working relationships Jim fosters with any client, big or small, are strong, and his clients' testimonials attest.
Jim is also a member of the Licensing Executives Society in Britain & Ireland.